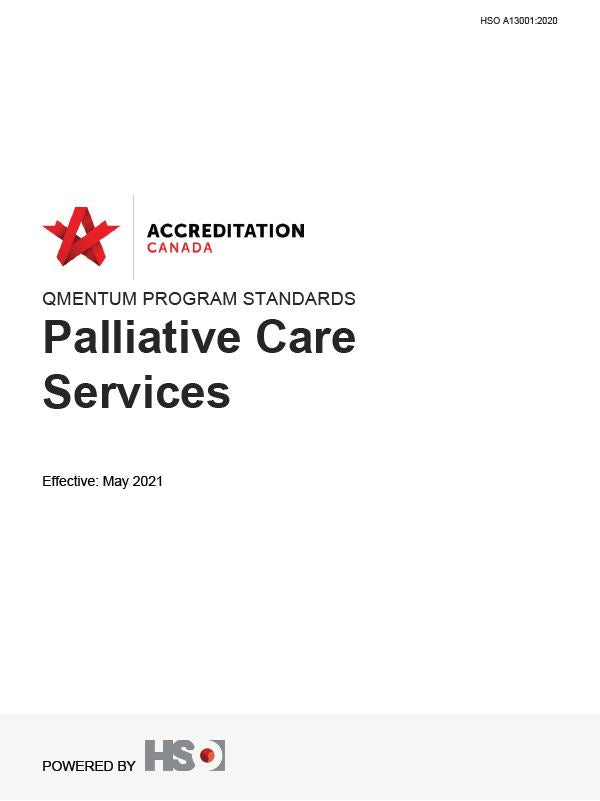 ---
Purpose
The purpose of this standard is to provide organizations with evidence-based guidance on how to deliver high-quality and safe palliative care and end-of-life services to clients, families, and/or caregivers. The standard is intended to be used in
conjunction with appropriate jurisdictional regulations and applies to all settings where palliative care services are delivered, including hospitals, hospices, and in the home and community settings.

The standard targets adult populations with life-limiting or serious illness who need palliative care services. The standard provides evidence-based guidance on improving quality of life, reducing physical and psychological symptoms, supporting families and/or caregivers, and ensuring clients have a peaceful and dignified death. Special attention is paid to the role of the client's involvement in their own care planning, and the involvement of families and/or caregivers throughout the continuum of care.

Applicability
This standard specifies requirements for hospitals, hospices, long-term care facilities, home care and community organizations that provide palliative care services to adult populations. While it is not within the scope of this standard to address the palliative care needs of paediatric populations, the criteria can be extended to this population, where applicable.

It is an evidence-based tool to help all organizations improve safety and quality of care for clients receiving palliative care services.
---
Share this Product
---
More from this collection